Pre-Order the PlayStation 5 at Shoppers Drug Mart!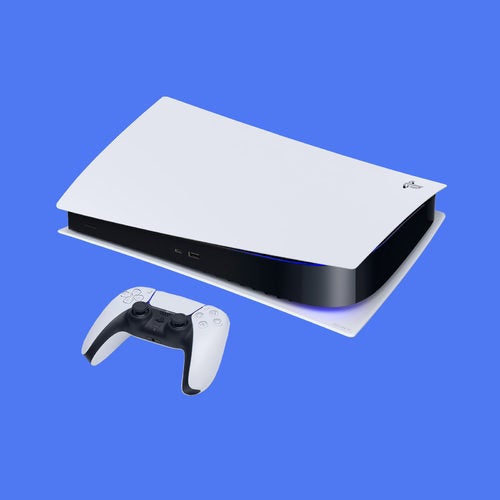 Description
The PS5 chase is heading to Shoppers Drug Mart, because they're accepting online pre-orders for the PlayStation 5 starting Friday, September 18 at 6:00 PM ET!
This is the first time Shoppers Drug Mart has offered pre-orders for electronics, so the process is unknown until the pre-order page goes live. However, we suspect the process will involve verifying your email address and payment information, then selecting a Shoppers Drug Mart location to have your PlayStation 5 shipped on November 12, based on the "ship date to stores" phrasing on the website.
Originally unveiled in June, the PlayStation 5 is Sony's successor to the PlayStation 4, with support for next-gen games at up to 4K resolution, ray-tracing, super-fast SSD storage and more. Both PS5 models have identical hardware, but the Digital Edition does not have a disc drive, which means it can only play digital games from the PlayStation Store and does not support Blu-ray playback. Other features include:
Experience next-gen gaming with a custom CPU and GPU for high-fidelity visuals
Integrated I/O and ultra-high-speed SSD for lightning-fast loading
New levels of realism with ray-tracing to create true-to-life shadows and reflections
Smooth and fluid high-frame rate gameplay at up to 120fps, with support for 120Hz output on 4K displays
Compatible with HDR televisions so PS5 games display an unbelievably vibrant and lifelike range of colours
New DualSense wireless controller with haptic feedback and dynamic triggers in an iconic, comfortable design
Play exclusive titles including Marvel's Spider-Man: Miles Morales, Horizon Forbidden West, Sackboy: A Big Adventure and more (sold separately)
The PlayStation 5 is scheduled for release on November 12 and pre-orders are only available while supplies last, act quickly before stock is gone! Good luck!
Out of stock? Read our roundup on Where to Buy the PlayStation 5 in Canada to see where else you can pre-order a console, including a few wild card options that may have stock in the future.
Deal Details
Start

September 18, 2020

Expires

November 12, 2020